A few of our MSP Partners: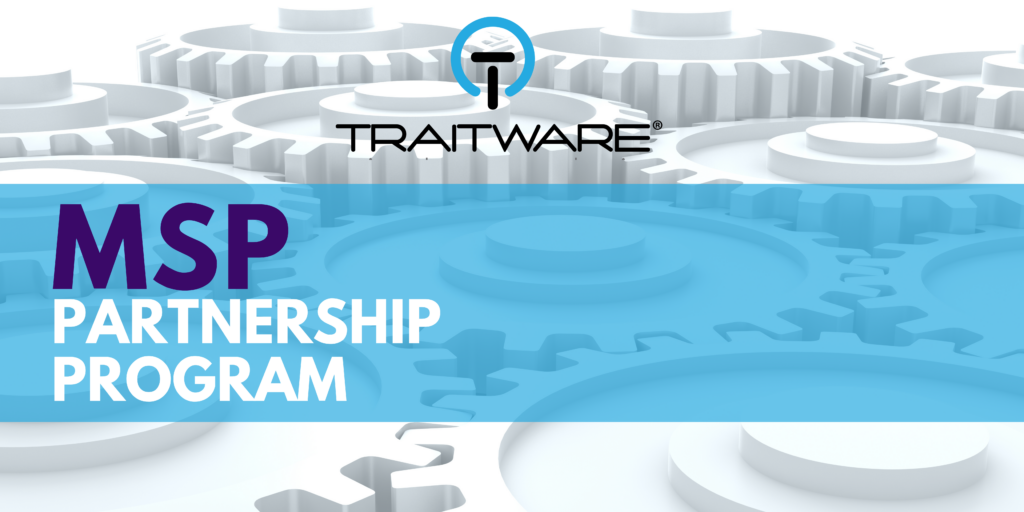 WHY TRAITWARE?
STRONG AUTHENTICATION IS NO LONGER AN IT PROBLEM. IT'S A BUSINESS NECESSITY
–Revenue-generating – Passive monthly recurring revenue
– Protects against cyberattack and failure – Internally and for your customers
– Meets and exceeds security and privacy standards (GDPR, CCPA, etc.)
– Plug&Play – Cloud-based, using existing authentication standards (SAML, OIDC, etc.)
– Easily integrates with existing IAM solutions (Okta, Ping, etc.)
– Direct SSO (IDP) deployment
– NOT a Bolt-On Solution – Deploys MFA at account creation, reducing friction and dramatically improving security
– Vetted and Pre-approved by partner companies like Microsoft, IBM, Okta, Citrix, Keeper, and others
---
WHAT YOU GET
– Personalized training
– Co-branded materials
– Hands-on support
---
PARTNERSHIP OPPORTUNITY
If you are an MSP and would like to add TraitWare to your portfolio, or for more information about our Passwordless MFA Solution for your customers, please contact us at any time.
---
Complete the form below to register your contract. Contracts are valid for a period of 90 days, renewable through written agreement.