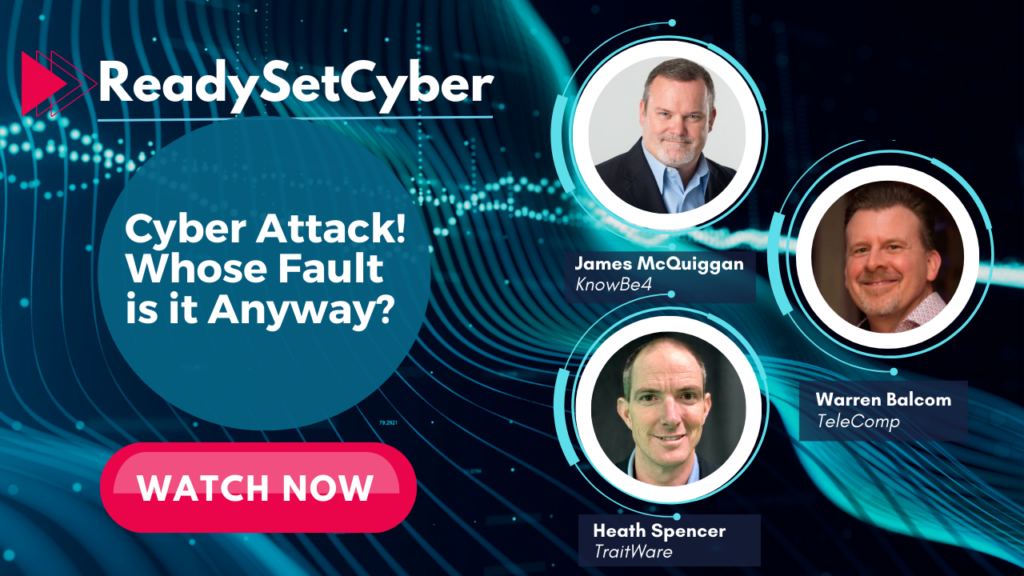 CyberAttack – Who's Fault is it Anyway?
Cybersecurity, Cybercrime – And Who's Responsible for Keeping Us Safe
Back in February 2023, the Director of the Cybersecurity and Infrastructure Security Agency (CISA), Jennifer Easterly, gave a talk at Carnegie Mellon University. While she was there to encourage staff and students to be proactive about cybersecurity – another more specific message was also loud and clear.
Jennifer pointed to "Dangerous-by-design" in technology, where we're using (and accepting of) tools that are insufficient for security.
"We need a new model," Jennifer said. "Sustainable Cybersecurity, … strong security by default," meaning tools should be designed to put the safety of the customer first. "… one where incentives are realigned to favor long-term investments in the safety and resilience of our technology ecosystem, and where responsibility for defending that ecosystem is rebalanced to favor those most capable and best positioned to do so."
In other words, the responsibility should not always be on the consumer but on the security companies. …
But what would this look like?
"To help crystalize this model, at CISA, we're working to lay out a set of core principles for technology manufacturers to build product safety into their processes to design, implement, configure, ship, and maintain their products," notes Jennifer.
Jen Easterly isn't the first to suggest such a model for security, (President Biden's May 2021 cybersecurity executive order has established strong security requirements for federal agencies and contractors.) But her words bring us closer to what might be the future of accountability in cybersecurity.
Who do YOU think should ultimately be held accountable in the event of a cyber-attack?
For ReadySetCyber Livestream – Episode 3, we were LIVE with a panel of seasoned experts with varying perspectives on the complicated and ever-evolving world of cybersecurity.
Who's On Deck?
MODERATOR – Elizabeth Perry
PANELISTS
Heath Spencer – TraitWare, Inc.
Warren Balcom – TeleComp
James McQuiggan – KnowB4
CONTACT US any time with questions!