While WordPress is a relatively secure system for building and hosting websites, nothing is safe from dedicated hackers. As stated in a WordPress security overview article, "If government websites can be hacked, then so can yours." Here's a look at why you should consider WordPress security services, and some changes you can make to keep yourself safe.

Security Risks on WordPress
WordPress has a number of security measures in place to keep its users safe, however the security provided is basic. When not supplemented with security plugins and best practices. Without plugins, WordPress sites are open to malware, password theft, brute force attacks, and more.

Even with well-built security plugins, backups, and monitoring, hacks happen. The easiest and most common hacking method, both on WordPress and on the web as a whole, is password theft. It's possible, however, to install a plugin that opens more vulnerabilities than it fixes. In fact, over 50% of all WordPress vulnerabilities were from plugins themselves. Bugs can appear anywhere a new update or change is made. With a new file, a new theme, or a new plugin installation, a bug or other vulnerability can appear out of (seemingly) thin air.

Security Solutions for WordPress
Because there are still many ways for WordPress security to falter, it's important to build a solid security strategy. Step1 hosting on a secure server is a good step in the right direction for WordPress security.Step 2 keeping your theme and plugins up to date helps keep bugs and vulnerabilities at bay and everything running smoothly. Be aware, however, that some hosts may block certain plugins in favor of their own security systems, leaving you with little control over your site's security if you ever plan to make a change.

Step 3 regular backups are important as well; if a coding bug is rolled out in your next update or malware has made its way into your system, you can roll back to a secure version of the site. Make sure to keep backups in a safe location off of your hosting service as part of best practices.

Well-built plugins for WordPress focus on constant monitoring, buffering security, and measures to take after an attack has been made. By building firewalls and blacklists, as well as actively scanning files, plugins can add another layer of security to a multi-faceted system. This makes it that much harder for hackers and attacks to have an effect on your website and users.

The biggest security problem for WordPress sites may be shocking in its simplicity: passwords. It's no secret that passwords are the weakest link in login security. Stolen passwords are the most common hack made on WordPress sites. Multi-factor authentication systems can help secure login, but a password breach puts your whole team and user base at risk. . Brute Force attacks against usernames and passwords are ranked #1 by Ithemes

TraitWare's Passwordless WordPress Plugin
If you aren't using a passwordless authentication plugin for your WordPress website, you could be putting your users, and your data, at risk. Getting rid of the middle man with a WordPress passwordless security system can greatly reduce your chances of experiencing a breach.

TraitWare has a solution for secure logins on WordPress: the TraitWare WordPress plugin. It's an easy-to-use plugin that provides an ironclad lock on user login.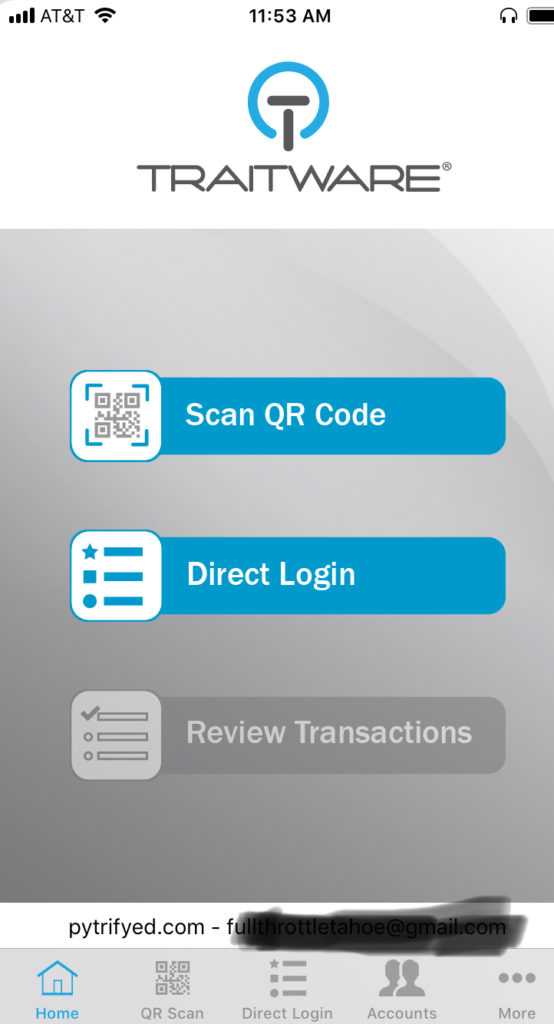 Yes, You Need WordPress Security Services
In short, you're putting your website and your user base at risk if you aren't using WordPress security services. Even if you're security-focused, there's always room for improvement. By adding security plugins to your WordPress site, you protect not only yourself but your users as well. And by getting rid of your reliance on password-based login systems, you'll keep users safe on your platform and across the web.