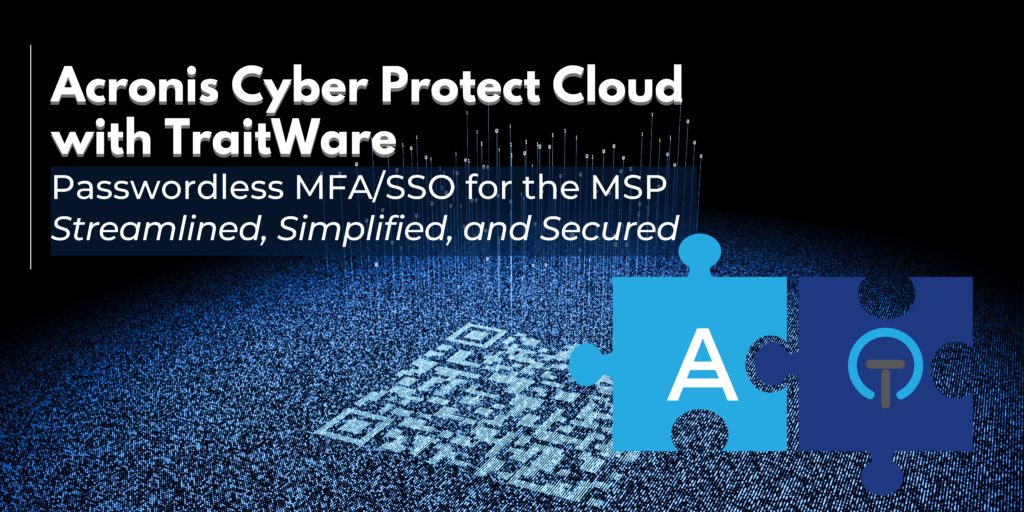 TraitWare + Acronis Means Simple Secure Passwordless MFA Access to Acronis CyberProtect Cloud
TraitWare is Real Passwordless Phishing-Resistant Multi-Factor Authentication (MFA) and Single Sign-On (SSO) for True Zero Trust Access™.
Reduce account takeover risk and password help-desk calls, and improve productivity, user experience, security posture, and compliance. Easy onboarding with simplified user management and single-step MFA user enrollment. Users get centralized identity assurance with logging and attribution including alerts for the CyberProtect App.
Find out more at IT Nation Connect, where we'll unveil the TraitWare-Acronis Integration!
Reduce User Password Fatigue and Risk of Cyberattack
TraitWare provides companies with Passwordless MFA-inherent access to applications, resources, and websites by using your mobile device as a "login token" or "authenticator," eliminating dependence on inconvenient and problematic usernames and passwords or separate hardware tokens. Phishing-resistant MFA that includes centralized identity management SSO.
Acronis User Alerts with TraitWare
With TraitWare, you'll receive alerts for high-impact events such as user lockout, and GPS-based geolocation boundary alerts.
Coming soon – admin recovery, privilege elevation, application certificate expirations.
More About TraitWare
TraitWare is an identity provider (IDP) that was created to solve password risk and frustration. Starting with this mission, the TraitWare platform was built on ZeroTrust security, delivering the highest standards of MFA available, and eliminating passwords by default. Leveraging auth standards like SAML 2.0 and OIDC (Oauth) makes the solution easy to use and integrate into virtually any web-based application.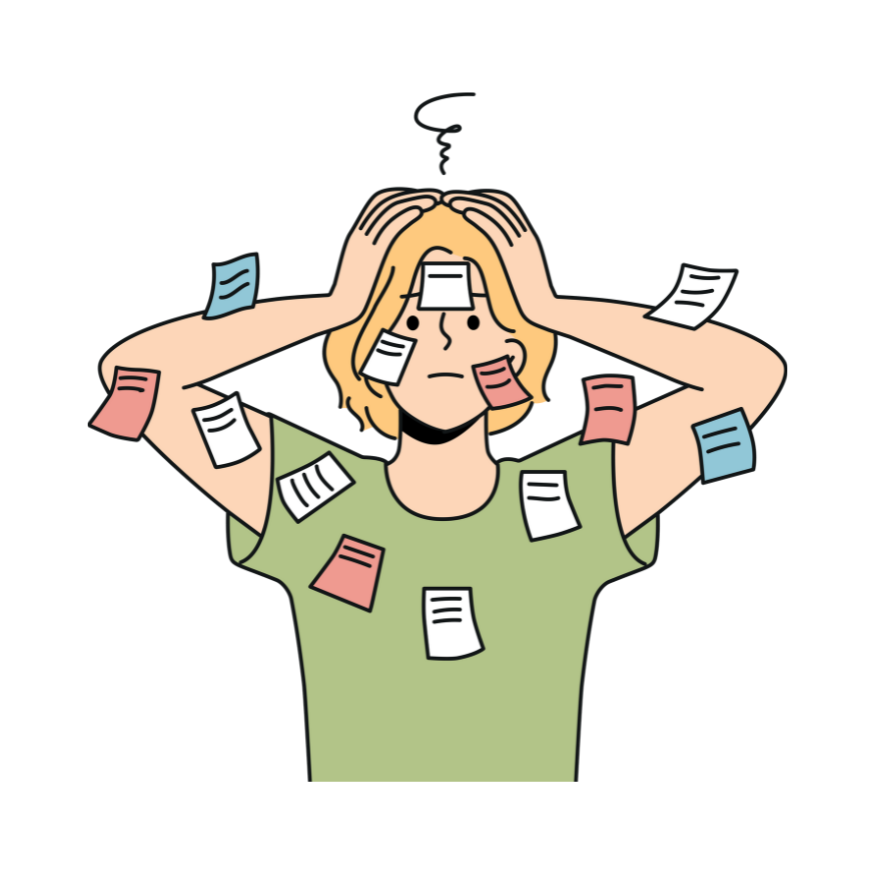 As cyberattacks have grown increasingly complex, so have the requirements for password complexity and multiple factors of authentication — but that hasn't stopped attacks from happening.
According to studies, the #1 reason for low adoption rates for passwordless MFA is friction for the user. … We've Fixed Friction – with a patented solution that has MFA built-in — for greater security and ease of use.
Key Points:
–TraitWare is super easy to install and use. (You don't need to be an engineer.) Much easier and quicker than with a username and password.
–There is No Back Door. The MFA is AlwaysON with TraitWare, and there is no shareable secret, making it virtually Phish-Proof.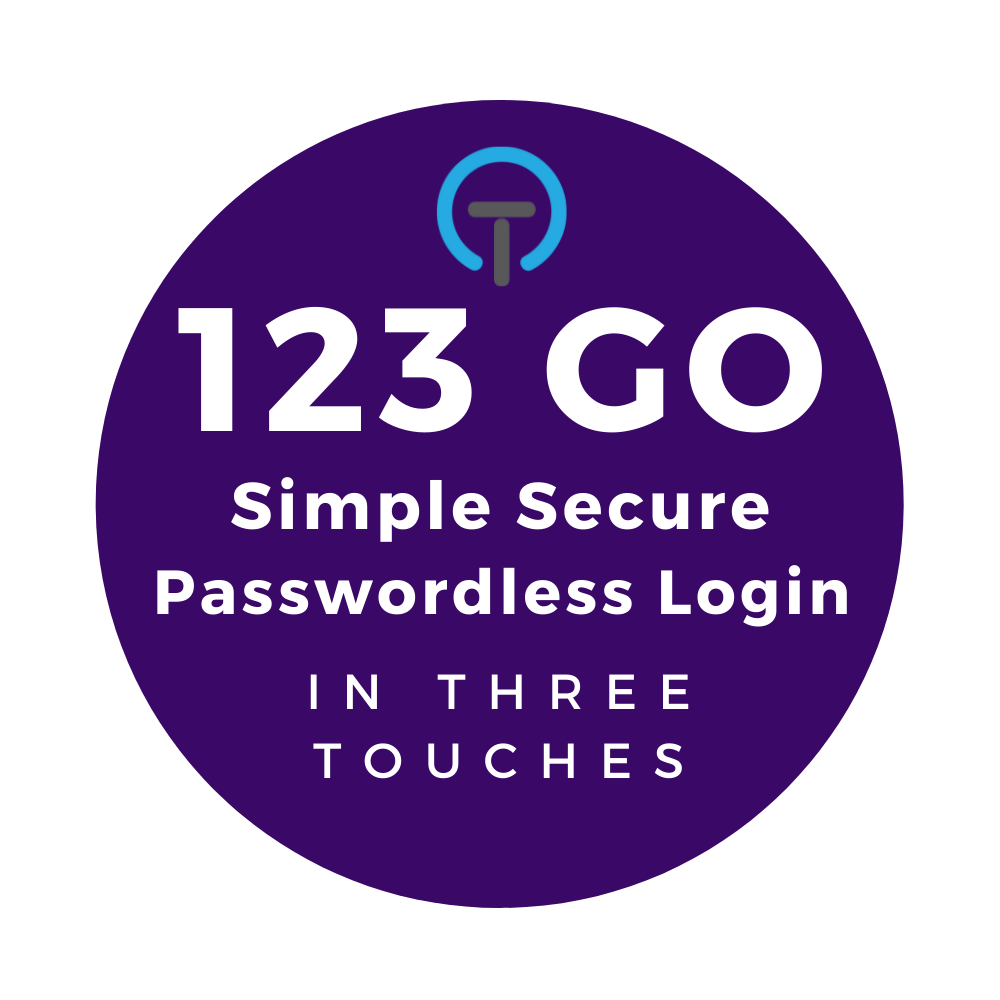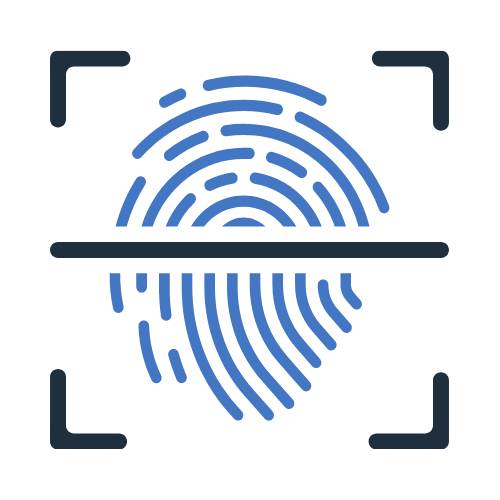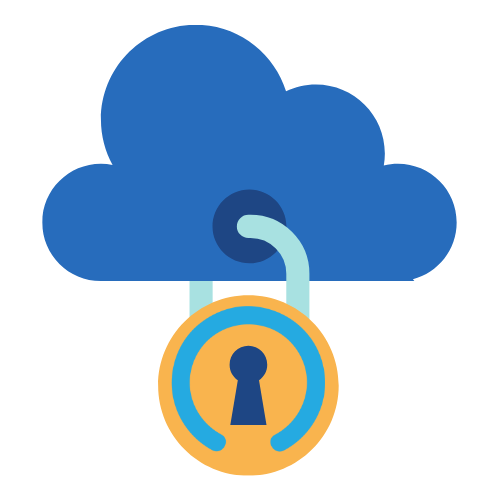 Why organizations choose TraitWare + Acronis
Customers choose TraitWare + Acronis for vastly improved access security and simplified login. In just 3 touches, with MFA inherent in the solution, you're IN.
Enhanced Access Control
TraitWare implements unique biometrics, dynamic identity, and a transparent single-use access code to simplify and secure access.
True Zero Trust Access™
Traitware relieves password fatigue for users, simplifies user account creation and management, and provides an additional layer of protection against threat actors — all without imposing additional overhead on IT administrators.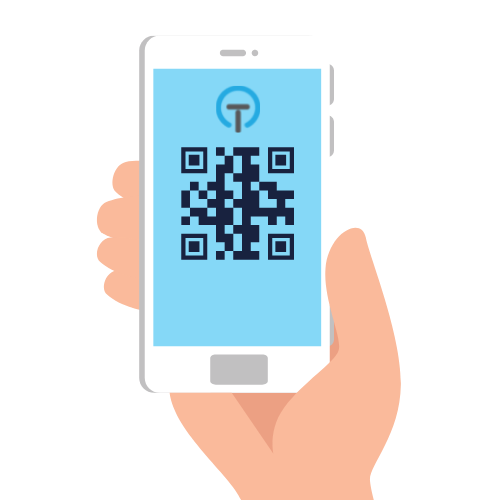 Simple, Secure & Scalable
Once their smartphone has been activated as a token, users can log in instantaneously.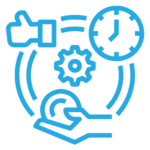 Streamlined User Experience
Users get an intuitive and streamlined login experience